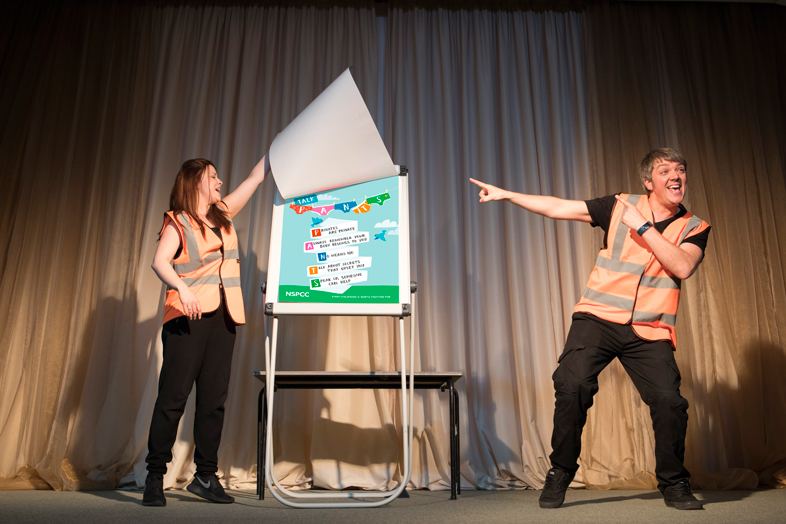 Helping Hands is a sensitive theatre in education programme that helps protect children through an understanding of positive relationships. The performance and workshop uses drama, discussion and appropriate humour to support school's safeguarding education and help children to stay safe in their interactions with others.

"There can be no issue of greater importance to parents and carers, or to schools, than the safety of their children; safeguarding remains high on OFSTED's agenda and will continue to do so." - OFSTED

Click or tap on the video below to find out more.


Part funded by the Home Office, Helping Hands covers issues including child sexual exploitation and abuse, online safety and domestic abuse. Loudmouth have also been given permission by the NSPCC to include their popular PANTS rule in the programme. PANTS is an NSPCC campaign designed to help parents keep their children safe from sexual abuse, for more information visit the NSPCC webpage.
You can download further information on this programme by clicking or tapping on these links.
Fill out the form below or ring us on 0121 446 4880 to book or arrange to come and view a session of Helping Hands for yourself!
By clicking this button you agree we may process your data in accordance with our Privacy Policy, and provide us with consent to send you email marketing. You don't have to provide consent to our emails and can still contact us by emailing caroline@loudmouth.co.uk