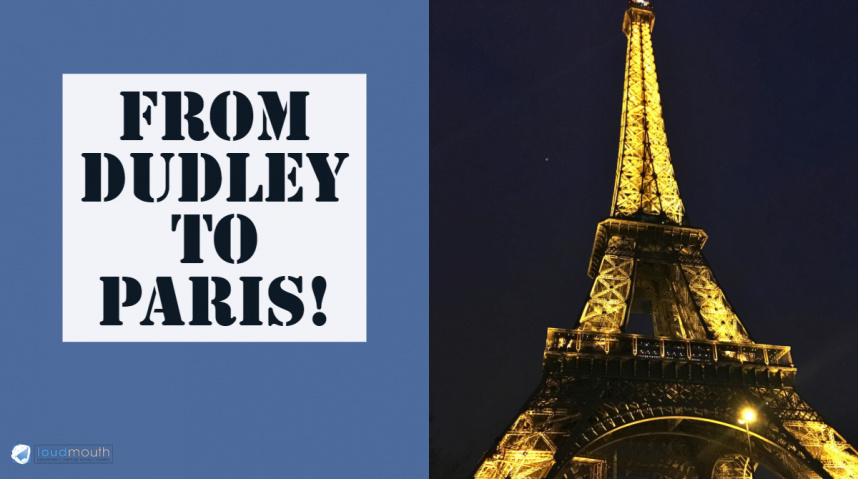 Previous Loudmouth international trips include teams delivering sessions in Norway, Switzerland and Estonia, but this year we can now include the name of France. It's funny though as the team actually began their day working in Dudley!
After a morning of delivering our Bully 4 U session to the lovely young people (and one of our regular schools) at The Ridge Primary School in Stourbridge we drove to Birmingham Airport and made the short flight over to Paris. The taxi ride from Charles de Gaulle Airport to Marymount International School provided a chance to take in some sites such as The Stade de France and the River Seine. Once arriving at the school, we were greeted by Miss Amy who was so kind and accommodating; she even bought us a meal before their first session that evening to parents who saw a twenty-minute extract of our puberty and transitions programme, My Mate Fancies You.
The session that night with the parents and those the next day with the young people were full of laughter, reflection and enjoyment and made them a joy for us to deliver. My Mate Fancies You is our longest running programme and through its use of drama, humour and discussion it offered their young people a chance to explore the often daunting physical and emotional changes associated with puberty and the transitions from primary or middle school to secondary/high school. Quite a few of the staff and young people at the school are originally from America and so their understanding of the words 'mate' and 'fancies' differ from the British; for a moment we considered switching the title to 'My friend has a crush on you'!
One of the slight changes we did make was who to signpost to whilst at Marymount; as well as discovering who the school's safeguarding team is, research led to us to finding the Childline equivalent in France- the emergency number for young people which is 119.
Wednesday evening provided us with a chance for sightseeing and so we headed straight to one of the world's most recognisable structures… The Eiffel Tower! C'est magnifique! Our excitement is clearly seen in all the selfies we took. And yes, we bought some souvenirs including fridge magnets and choccy's for our friends and family (though some chocolates didn't quite make the journey back home…!)
The Bully 4 U sessions on our last day were equally enjoyable. The young people's behaviour was great and the support offered from staff made it so easy for us to deliver our sessions. The young people explored different situations and had really interesting discussions on whether each was bullying or not. This helped them develop a broader understanding of the many different forms of bullying including cyber, sexist/sexual and homophobic bullying. The discussions also provided them with an opportunity to explore strategies to combat and prevent bullying. As we ran both the primary and secondary versions of the programme, it was lovely to witness the family feel at the school with older and younger students all caring for one another displaying positive relationships.
When sadly, the time came to leave, it was met with a mutual appreciation of the great work the school already does in keeping their young people healthy, happy and safe, and what we had done to support their young people's awareness and understanding. There was talk of us going back next year and running more of our sessions… now as much as we would love the other teams to experience the beauty and enjoyment of Paris and Marymount too, we can only think how 'fantastique' it would be to go back again!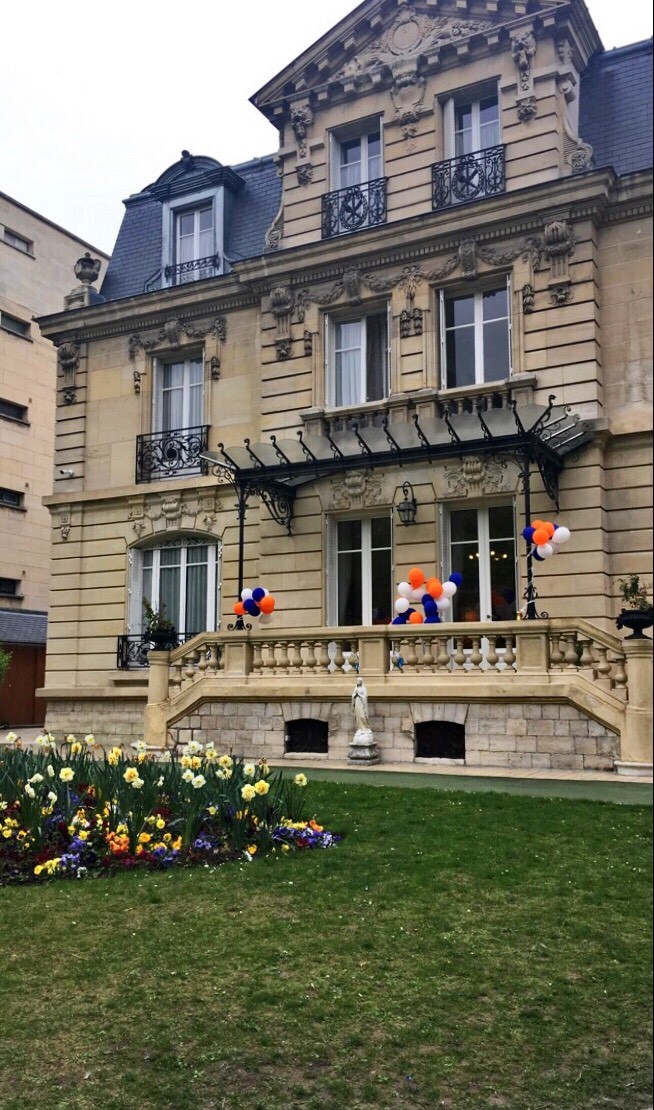 We would like to say, 'merci beaucoup' to all the staff at Marymount including Miss Amy, Mrs. Thomas and especially Head of the school Mr. Prentice, as it was due to his memorable experiences of having Loudmouth sessions at his previous school in London that bought us to Paris.
So for now, au revoir Paris!"
Aysha and Rupi