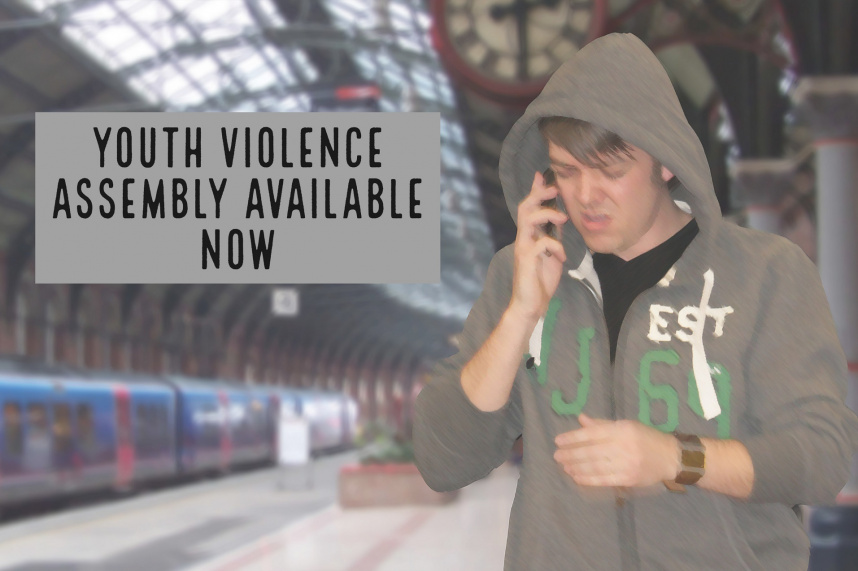 We are offering for a limited time a short presentation on youth violence. This 30 minute educational performance and workshop will appropriately explore youth violence with a particular focus on knife crime and county lines.

"The performance on County lines was awesome! Very powerful and engaging - everyone in the room was hooked. I think the follow up questioning session was very informative and accessible to the students too. Thank you!" - Teacher
These issues have been increasingly in the media and we know that schools are keen to address these to support and safeguard their students. The drama is developed through research with key criminal exploitation organisations, the police, schools and criminologist.

"Really powerful and poignant, fab drama which really engaged our students. The Q&A session was very good too" - Head of Department

Loudmouth has 25 years experience of working sensitively and safely with young people on safeguarding issues. We are adapting some of our main education programmes to cover these issues from September and wanted schools to have something that they could use now.

"Engaging performance, made the situation real and showed how easy it can happen to young people today." - Teacher

The 30 minute presentation is ideal for assemblies, is available in versions for both primary and secondary schools and is supported by free online lesson plans.
These cost £250 + VAT and are available to book now.
Call 0121 446 4880 for more details or to book your session today.