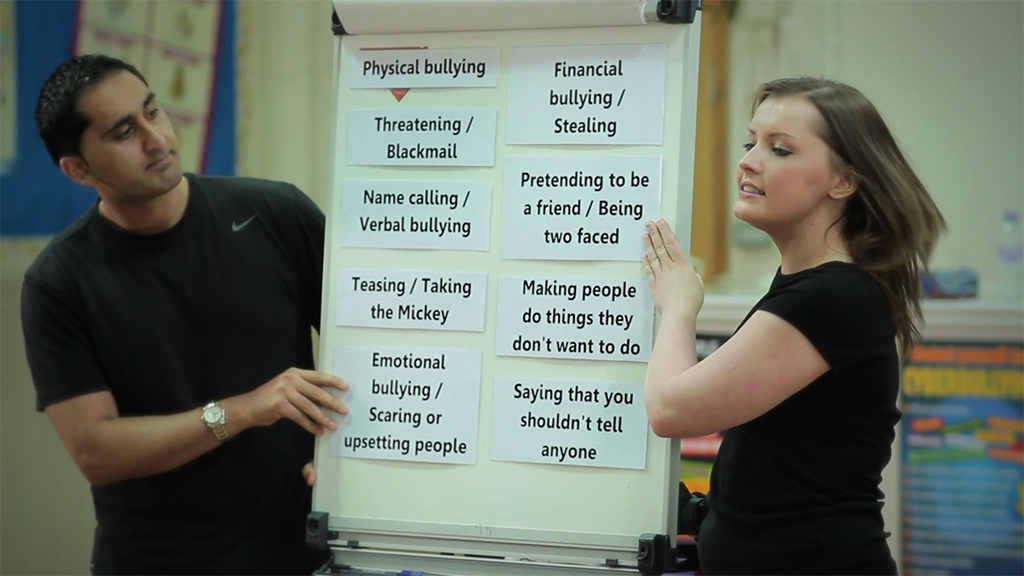 Research by National Centre for Social Research found that 47% of 14-year-olds and 41% of 15-year-olds reported being bullied. Cyber bullying is also increasing with bullying by mobile phone, email and social media now as common as name-calling among teenagers.

Bully 4 U uses drama as a safe way to help children to widen their definition of bullying. The session develops children's empathy and knowledge of where to go for help. The session includes work on cyber bullying and how to stay safe online.
You can download further information by clicking or tapping on the links below.



Bully 4 U is a great way to mark Anti-Bullying Week or as part of a focussed anti bullying campaign in school.

"Brilliant! Lots of positive feedback from pupils and staff- lots of information learned and discussed by all. Children buzzing about loudmouth being in the school. A fantastic start to our anti bullying week!" - Pupil and Welfare Support

Watch the trailer below to find out more.
Fill out the form below or ring us on 0121 446 4880 to book or arrange to come and view a session of Bully 4 U for yourself!


Bully 4 U Primary Enquiry Form
Please fill out this form for further information